Once you have added your CNAME record, there are some great tools online to help double-check if it has been set up correctly and if it has propagated worldwide! We use MXToolBox CNAME lookup to confirm the record has been created successfully before
We highly recommend completing this step to make sure your site remains accessible when adding your custom domain. Please note that it can take up-to 24 hours for your custom domain to propagate throughout the world wide web (after setting up your CNAME record).
To Test Your CNAME record:
Input your custom domain including subdomain. Do not include http:// or https:// (ex. www.yoursite.com)
Click CNAME Lookup
Correct Results
If your CNAME record was created successfully, you will see a result page like this with the following fields:
Type must be CNAME
Domain Name should be your desired custom domain
Canonical Name should be the link you're pointing to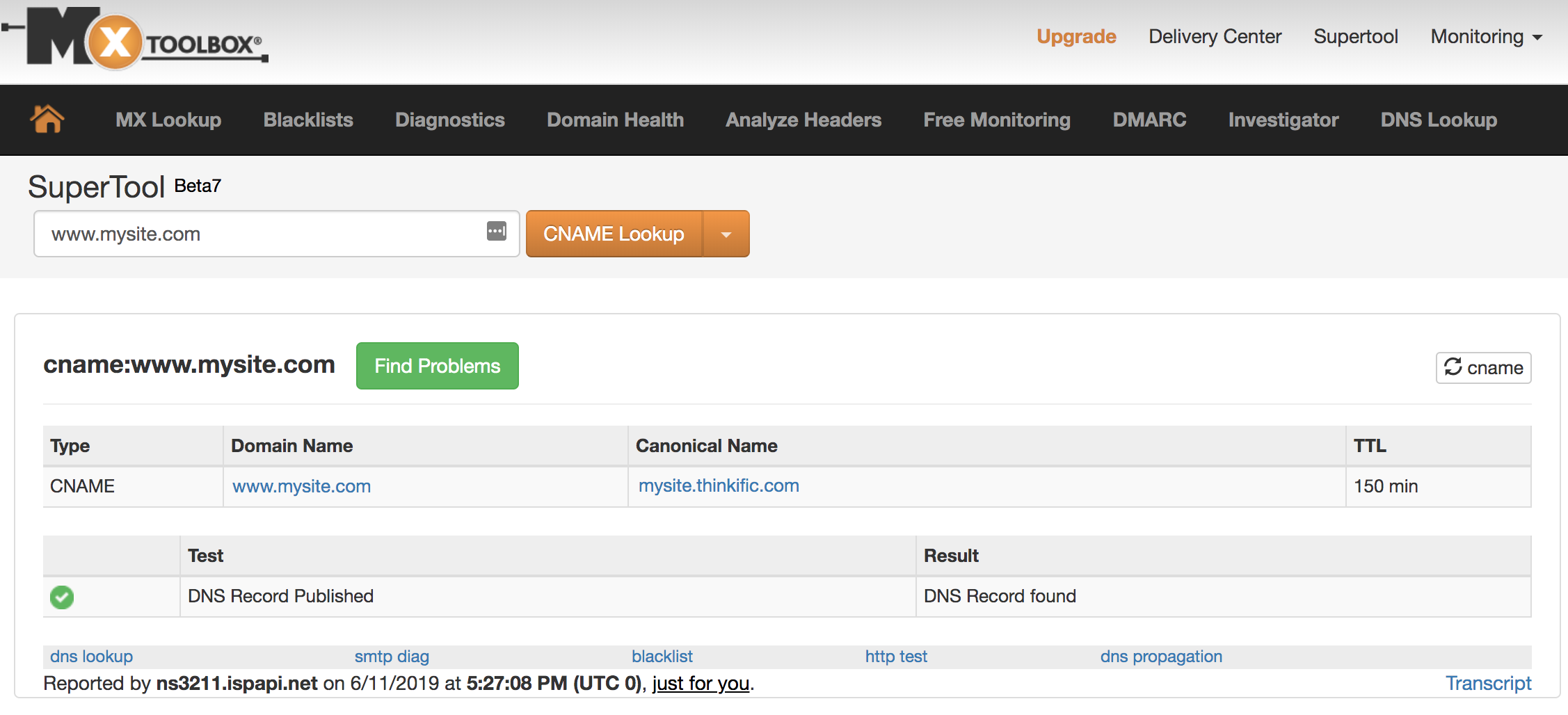 Incorrect Results
If your CNAME record was not created correctly or if it has not yet propagated, you may see a result page like this:

Make sure to review your CNAME record in your domain host to double-check for any errors. If everything looks correct, you may need to wait 24 hours for your changes to propagate.